Wait... so there are more kinds of sheet masks? Not only for our face?
By M. Julia - 4:01
Korean cosmetics are a trend, that's a fact, but did you know that ALMOST all of the sheet masks come from South Korea? Even Primark's eye patches come from the so called 'beauty land' (although Sephora's masks are from Taiwan). We all know the typical facial mask, right?

Los cosméticos coreanos están de moda, es un hecho, pero ¿sabías que casi todas las mascarillas de algodón vienen de Corea del Sur? Incluso las de ojos de Primark vienen de allí (aunque las de Sephora son de Taiwan). Todos sabemos cuál es la típica mascarilla facial, ¿no?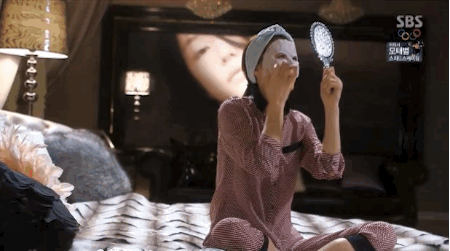 Well, surprise! South Korea has more kinds of sheet masks for you! Not only for your face, but also for...
Bueno, ¡sorpresa! Corea del Sur tiene más tipos de mascarillas para ti. No sólo para tu cara, también para...
You must be thinking 'why do I need a sheet mask for my elbow'? Have you ever had those annoying dry patches on your elbow that make your skin look darker and makes you feel so unconfortable when they touch the fabric of your sleeve? Well, first of all you should exfoliate (don't be too harsh!) but you also have to moisturize the area with cream and... a sheet mask, why not?
Codos
Estarás pensando '¿por qué necesito una mascarilla para mi codo?' ¿Alguna vez has tenido esa molesta sequedad en tu codo que hace que tu piel se vea más oscura y te haga sentir incómodo cuando toca la tela de tu manga? Bueno, primero que todo deberías de exfoliarte (no seas muy bruto) pero también debes de hidratar la zona con crema y... una mascarilla, ¿por qué no?
BeBe elbow mask, Etude House
Neck
Yes, for the neck too. Use it if you want to improve the appearance of fine lines around neck and chin, also known as the 'heart zone'. Helps to lift and tighten the look of saggy skin.
Cuello
Sí, para el cuello también. Úsalo si quieres mejorar la apariencia de líneas finas en la zona del cuello y barbilla, también conocido como 'la zona corazón'. Ayuda a levantar y reafirmar la apariencia de piel caída.
Neck and chin lift, Dr.Jart+

Petite Beauty firm neck patch, Etude House
So, if the neck mask is also for the jawline... Why do jawline sheet masks exist?
Have you ever heard about the 'V line'? It's when your face have the V shape. Some people put their hand on their cheek when taking selfies so their faces look slimmer and in a V shape. Others get plastic surgery to achieve that look and others use the sheet masks (which I don't really think they work tbh...)
Mandíbula
Entonces... si la mascarilla de cuello también sirve para la mandíbula... ¿Por qué existen las mascarillas para mandíbula? ¿Alguna vez has escuchado hablar sobre la 'línea V'? Es cuando tu cara tiene esa forma, de V. Algunas personas ponen su mano en la mejilla a la hora de hacerse selfies para que sus caras parezcan más delgadas y en una forma de V. Otros pasan optan por la cirugía plástica y otros usan las mascarillas (que, siendo honesta, no creo que funcionen)

MediHeal V line pack
Breasts
One of the main ingredients is collagen, they WON'T lift your breasts / change the shape, but they are moisturizing.
Pecho
Uno de los ingredientes principales es el colágeno, NO van a levantarte el pecho ni cambiar la forma, pero son hidratantes.
Luxurious gold crystal collagen breast mask, Jamela
They claim to be slimming, the masks are meant to burn fat. But, to be honest, I don't really believe it. Nothing better than diet and exercise!
Tripa
Prometen ser adelgazantes, y están hechas para quemar la grasa. Pero, siendo honesta, no creo que funcionen. ¡Nada mejor que dieta y ejercicio!
Xi Fei Shi Body Care Powerful Slimming Mask
Nails
This kind of mask is for nails and cuticles. I recommend to use them when you're giving yourself a manicure, as final step (if you're not going to paint your nails). When you take them off, massage gently until absorved.
Uñas
Este tipo de mascarilla es para las uñas y cutículas. Recomiendo usarlas cuando estás haciéndote una manicura tú mismo en casa como paso final (si no vas a pintarte las uñas). Cuando te la quites, masajea suavemente hasta que se absorba.
Eco finger mask, Innisfree
Eyes
They are called eye patches and I love them. The main reason why I love them is because you can use them while doing stuff, it won't fall! (Tony Moly's panda eye patches are to die for, so cute and funny to apply! They cover your eyelids and under eye, they're very big)
Ojos
Se llaman 'parches de ojos' (eye patches) y me encantan. La razón principal por la que me encantan es porque puedes usarlos mientras haces cosas, ¡ya que no se caerán! (Los de Tony Moly son para morirse de lo monos que son, y a eso añádele que son muy divertidos. Cubren tus párpados y la zona de la ojera, son bastante grandes)
Panda's dream eye patch, TonyMoly
Lips
These are getting pretty famous because Instagram MUAs use them before using the lip liner and lipsticks, we all have seen those videos.They have a jelly texture, are so juicy and make your lips feel so smooth and hydrated.
Labios
Estos se están haciendo muy famosos por las MUAs de Instagram, ya que los usan antes de aplicar el lip liner y los pintalabios (todos hemos visto esos vídeos). Tienen una textura gelatinosa y son muy jugosos (es decir, vienen cargaditos del producto). Hacen que tus labios se sientan suuuper suaves e hidratados.
Cherry lip gel patch, Etude House
Cheek, nose, forehead masks
Since the masking thing became popular, Korean brands created specifically masks for specific parts of your face. Nose masks are usually to fight against blackheads - It's a sheet mask-ing.
Mejillas, nariz y mascarillas de frente
Desde que el 'masking' se hizo popular, las marcas coreanas han creado mascarillas específicas para partes específicas de nuestra cara. Las mascarillas de la nariz son, normalmente, para combatir los puntos negros. Es un sheet mask-ing.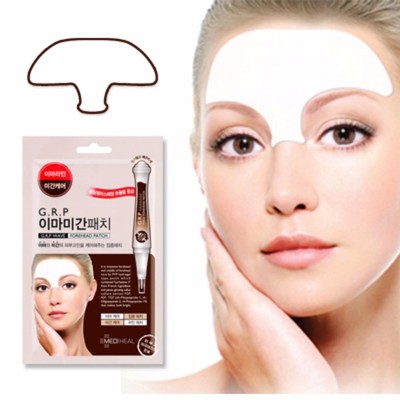 MediHeal forehead pack
Red cheeks girl's patch, TonyMoly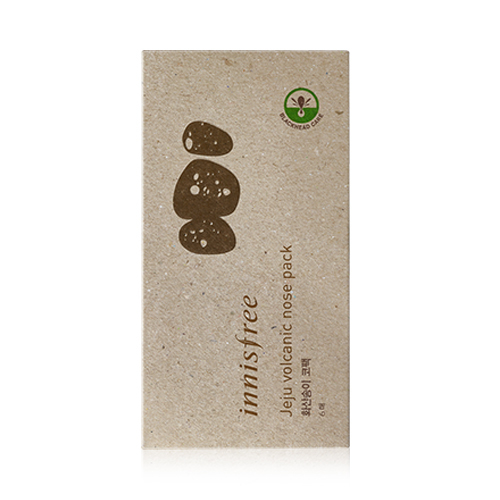 Jeju volvanuc p¡nose pack, Innisfree
Are they creating too many masks? What do you think?